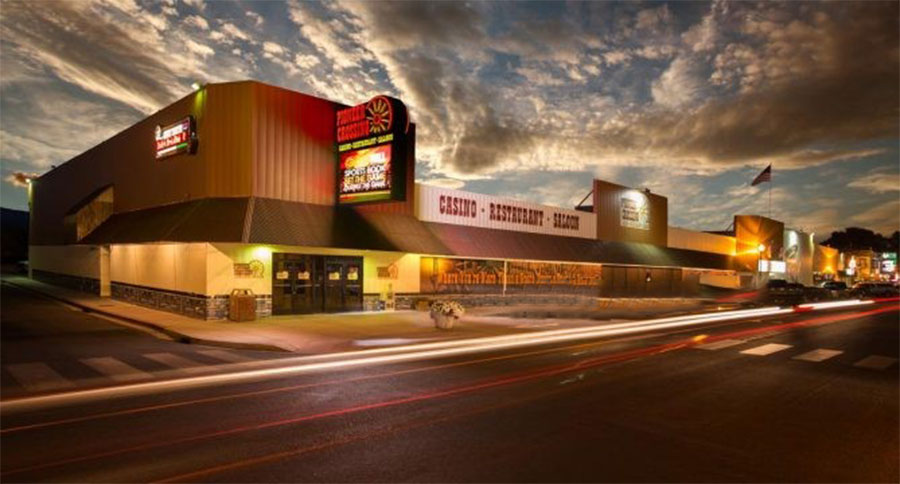 Freedom is a dominant characteristic for the people of Lyon County.
In Lyon County, residents can  gamble 24 hours a day,  enjoy recreational cannabis, and, if residents so choose, visit a legal brothel. The freedom to do all these things, or not, is part of what makes  Lyon County, Nevada, Lyon County Nevada.
Legal brothels have existed in out-of-sight, unincorporated areas of Lyon County for over 63 years and, in that time, these small businesses have been great partners with the community, generating millions in revenue for Lyon County and creating hundreds of jobs.
Now, an anti-freedom coalition wants to ban these established and trusted businesses. Learn the truth about Lyon County's legal brothels and
MYTH
Legal brothels have little economic impact on Lyon County.
FACT
Legal brothels pay some of the highest fees and taxes of any businesses in Lyon County. Annually for business licenses legal brothels pay $356,000, for room and board tax $12,000, for Silver Springs medical Center $26,000, over $50,000 for licenses for employees and working girls and Employees and Working girls who live in Lyon County also have to pay personal taxes.
 Brothels in Lyon County contribute nearly $500,000 in other fees to the county, which goes toward paying for the county fleet of vehicles.
It is estimated that brothels in Lyon County alone have a 10-million-dollar impact on the local economy & support some 500 sex workers & 135 other employees.
MYTH
There are no minimum age requirements or licensing requirements.
FACT
All of the women working in Lyon County's legal brothels must be at least 18 years of age in order to work or even apply for a sheriff's card for the purpose of working at a brothel. This minimum age requirement doesn't stop with just the working ladies. All customers must be at least 18 years of age to enter a brothel in Lyon County.
MYTH
Legal brothels don't make prostitution safe for women. Women working in the brothels are trafficked through pimps and are frequently raped.
FACT
There is ZERO TOLERANCE for trafficking and sexual assault in legal brothels. All women working in legal brothels do so of their own free will and operate in the safest possible workplace. All sexual activity in legal brothels is 100% consensual and women can refuse any customer at any time for any reason.
The women all undergo a strict background check through the Lyon County sheriff's office, and every woman willingly works in a regulated, safe, secure, and disease-free environment. All brothel owners undergo a highly extensive personal and financial review before being granted a license, ensuring that these business owners are aboveboard and have NO connection to criminal enterprises of any kind.
A 2012 study by the University of Nevada, Las Vegas found that women working in legal brothels reported less violence and felt a heightened sense of security than illegal prostitutes. This is a result of both the legality of the occupation and the safety of working in the community space of a licensed brothel. Additionally, when Rhode Island unintentionally decriminalized prostitution between 2003 and 2009, the state saw a steep decline in reported rapes and cases of sexually transmitted diseases (Cunningham & Shah, 2014).
MYTH
Almost all women in prostitution are there as a last resort and do not "choose" prostitution as a career choice.
FACT
All of the women working in Lyon County's legal brothels willingly chose their profession, and many of these women have been happily working in the legal brothels for years, some for well over a decade. A large number of these women are prospering financially as the primary provider of their households. On social media and in blogs and podcasts, a large number of women from Nevada's legal brothels have passionately spoken out against the petition to ban the brothels, making it clear that the women do not want the support of the organization behind the petition. These women want prostitution to remain legal in Lyon County, and they want to continue to have the right to enter and exit the legal prostitution profession as they choose.
MYTH
Legal brothels prevent large businesses and tech companies from moving into a Lyon County.
FACT
Recent history clearly indicates that legal brothels are not a factor in a company's decision to move into a Lyon county. The world's largest industrial park in Storey County, hosting Tesla's recently constructed $5 billion gigafactory, is located just a few miles from a legal brothel.
MYTH
Sex crime rates are higher in counties with legalized brothels. Recent FBI reports show that Carson City (approx. 55,000 people – no legal brothels) had 2 reported sexual assaults a year versus Lyon County (approx. 42,500 people – has legal brothels) had 10 sexual assaults reported a year.
FACT
The statistics cited by the anti-brothel petitioners seeking to ban legal brothels in Lyon County are inaccurate and misleading. The FBI Uniformed Crime Report ("UCR"), the very source cited by the anti-brothel petitioners, specifically cautions "The data shown in this table do not reflect county totals but are the number of offenses reported by the sheriff's office or county police department." That is because the FBI groups its data by which law enforcement agency is reporting it, so there is a separate set of data for each year for crimes reported by city/metropolitan law enforcement departments as opposed to county/sheriff departments. The data for Nevada by city contains figures for the cities of Reno and Sparks and those cities reported 165 rapes in 2016. Legal brothels reduce criminal activity.